2016 was a year of many things – changes, challenges and opportunities. But above all else, 2016 was a year where you continued your work to change the world; to bring the world a little closer to finding common ground amongst peace, progress, and innovation.
As 2016 comes to a close, Google for Nonprofits took one final opportunity to reflect on a year past and look forward to the year ahead.  So without further ado, here are the top posts from 2016 from your friends at Google for Nonprofits.
Introducing new donation tool on YouTube benefiting nonprofits

From LA to Tokyo: YouTube Spaces opens production studios to nonprofits free of charge
From LA to London, Tokyo to Mumbai, Berlin to São Paulo, YouTube Spaces empower nonprofits by providing them exclusive access to the best production resources around — all at no cost. All enrolled nonprofits with 1,000 or more subscribers are now eligible to apply for production access at YouTube Spaces.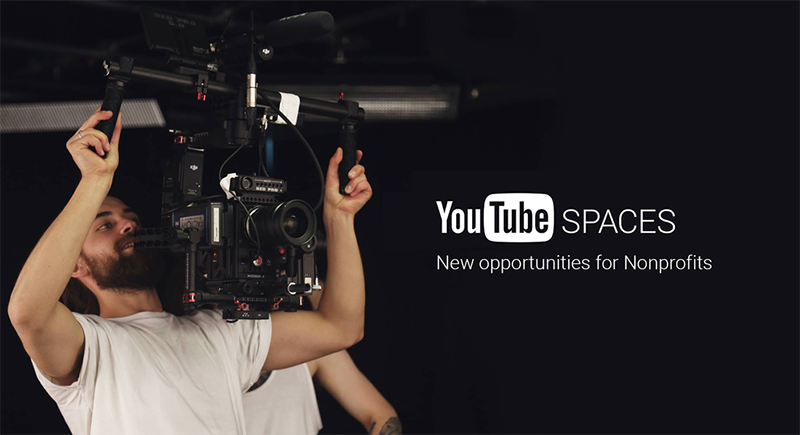 Unlocking your nonprofit's data insights: Linking Ad Grants and Google Analytics
So you're using AdGrants – our in-kind advertising solution for nonprofits which allows you to run text ads on Google Search – and you're looking for more insights? Google Analytics is your go-to tool for providing insights into user behavior, which can be used to inform Google AdGrants, as well as website optimization. By syncing data and using AdGrants & Analytics in tandem, you can boost the quality of traffic reaching your site and increase the chance of visitors completing a meaningful action on your NGO's page.
Benefits of Linking your Google Analytics and Adwords Accounts
Four ways to keep your nonprofit safe & secure online
"How do we keep our nonprofit (and the community we serve) safe and secure online?" In 2016, we partnered with Google's User Advocacy Group to share four smart tips to keep your nonprofit, your users, and you safe online.

What do you and your nonprofit want to learn in the new year? Leave a comment below, and we'll work on learning together in 2017.
Lastly, we so appreciate all nonprofits' unwavering dedication to changing the world. We wish all nonprofits and their communities a peaceful holiday season and a joyful new year.
To see if your nonprofit is eligible to participate, review the Google for Nonprofits eligibility guidelines. Google for Nonprofits offers organizations like yours free access to Google tools like Gmail, Google Calendar, Google Drive, Google Ad Grants, YouTube for Nonprofits and more. These tools can help you reach new donors and volunteers, work more efficiently, and tell your nonprofit's story. Learn more and enroll here.